Welcome to the virtual universe of Silly Creature. Enjoy your experience.
---
What is Silly Creature?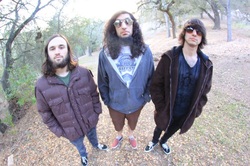 Hailing from Santa Cruz, California, there exists a progressive, all instrumental band dedicated to euphoric musical formulations. With Nate Fielding on bass, Keyhan Moini on drums, and Michael Rubino on guitar, the trio combines their metal and funk influences, resulting in a renovation of conventional sounds that has led to the conception of the musical genre of cosmic post-metal funk and the creation of a bold new musical force; Silly Creature.

---
Members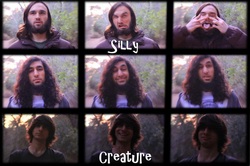 Nate - Bass


Keyhan - Drums


Michael - Guitar

---
Contact Info

Email : sillycreature@yahoo.com
Location : Santa Cruz, California
**If you want to book Silly Creature, please shoot us an email and contact our Facebook page.**
Find Us On: